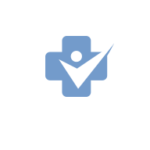 Our mother was hospitalized in December 2016, with flu/pneumonia and since she was 80 years old we were very concerned about the medical treatment options that were being presented. My sister, Jean heard Rosie Oldham speak on a radio talk show about a year prior, and we called her for assistance to advocate with our mother's complex medical care. Our mother Carol was not improving as we had hoped and in fact, the medicines given for pneumonia caused her to go into kidney failure. She had fluid around her lungs and the doctors wanted to put chest tubes in. She was very fragile and weighed only 85 lbs.
Ms. Oldham came to the hospital and met with my mother, sister and myself. She reviewed my mother's chart to include diagnosis, history, labs, vital signs, weight, oxygen levels, physical/nutritional condition, heart and lung status. Ms. Oldham immediately picked up on a nearly 20-pound weight loss as on admission my mother weighed 102 lbs. Ms. Oldham provided us with information that helped us speak to the physicians and the staff. We were able to get my mother's weight loss and nutritional status addressed right away. In addition, we were able to question the procedures physicians were promoting and request less traumatic means of removing the fluid by a procedure called "thoracentesis." This removed the pressure from my mother's lungs and heart and she felt much better even after 6 weeks in hospital care.
One of the most frustrating things for our family was when the hospital at six weeks said that mother's "Medicare days are up" so she needs to be discharged. My sister and I were in no position to take her home and although she walked into the hospital and was living independently, she was now so frail that she could not stand up, swallowing was impossible due to how weak she was (they did put a tube in to feed her) and she was receiving dialysis. Ms. Oldham assisted us in working through a very difficult situation as there was no place to admit her with all her medical problems. Ms. Oldham provided us with information regarding mother's patient rights and her Medicare coverage. She was stabilized further at the hospital then discharged to a rehab center 12 weeks after admission.
We believed that our mother was so sick that we were observing the end of her life when we reached out to Ms. Oldham. This devastated us as she was such a fighter and wanted to regain her health and go back to living independently. We became very hopeful with Ms. Oldham's assistance that she could possibly recover. With Ms. Oldham and her team, we were provided with information that allowed us to speak in a realistic manner to obtain support from the staff. Mother did recover from this critical hospitalization. She even gained weight and began eating normally again. She was able to stop the kidney dialysis as her kidneys healed. She rehabbed well enough to walk with a walker and go home. Ms. Oldham, we've deeply appreciated the help and kindness over the past year as well as from your team. Mother is doing well.
Carol, Greg and Jean – Scottsdale, AZ
My husband is a brittle diabetic with kidney failure and was hospitalized with gangrene in his leg in April 2016. The doctors were not communicating with each other about his condition and he was worsening, in a coma with sepsis (massive infection). An RN Patient Advocate was urgently engaged from Independent RN Patient Advocates, LLC. She came to the hospital, assessed his immediate critical condition and lack of moving ahead with treatment. The RN Patient Advocate requested an urgent meeting on behalf of our family of the multiple physicians with the case manager/risk manager. After a review of my husband's critical condition, the RNPA assisted our family in requesting an urgent decision of the team as my husband was rapidly deteriorating. The team of physicians came together and agreed to the amputation of the gangrene-infected leg above the knee that day.
I was so concerned about my husband's condition that it was hard to think clearly about what to ask and request from the physicians and staff. Without the RNPA, I am not sure my husband would have survived this critical medical event. Within 24 hours after his surgery, my husband came out of his coma and improved dramatically.
Without engaging the services of our RN Patient Advocate, my husband would have not survived this critical event. I am so grateful for the guidance and continue to work with our RN Patient Advocate on our complex medical journey through the healthcare system. This brings peace of mind to our family!
Marie H. – Peoria, AZ
I had returned to Phoenix from my summer job in Colorado last early October 2017. I noticed an open sore on my right arm between my wrist and elbow. A dermatologist did a biopsy on this on Monday and on Friday evening I was admitted to the hospital with horrible nausea, vomiting, diarrhea and a temperature. I had not been able to keep anything down in over 24 hours. I was very weak and could barely stand. The hospital admitted me. They started me on fluids through an IV right above the sore on my arm and gave me antibiotics. On Saturday, I was not getting any better and felt like I could be dying. I called Ms. Oldham who is an RN Patient Advocate to come to the hospital and see if she could help me.
When Ms. Oldham came to the room, she asked me why the IV was right above the sore on my arm, which was about the size of a $.50 piece. I could not answer that question. She inquired about the sore and that's when I remembered that my dermatologist had called me with the results of the biopsy. I had Ms. Oldham get a piece of paper from my purse where I had written down the results. I could not remember anyone asking me about this sore and the name of the infection was completely unknown to me. As it turns out, it was "leptospirosis" and I had been exposed to "mice droppings" at my job in Colorado, which caused that sore on my arm.
At my request and with my permission, Ms. Oldham spoke to my nurse and asked her to call the physician to let him know of the biopsy results. An infectious disease doctor prescribed another drug to treat the "leptospirosis". In fact, my kidneys were starting to fail, and the medications likely saved me from complete kidney failure.
If it were not for Ms. Oldham helping me when I was alone and so very sick, I feel certain that things would have turned out badly. I have never been that sick before in my lifetime! Since that episode last year, I have been in excellent health and attribute this directly to the guidance from Ms. Oldham my RN Patient Advocate. Thank you so much Ms. Oldham for being there for me during a very frightening time with my healthcare.
Pam G. – Sun City, AZ